Flt Lt Victor Andersen
(1917 - 1988)
Profile
Victor Andersen joined the Royal Air Force before the war. Evacuated at the fall of Singapore, he later returned to the Far East as an intelligence officer in Burma, India, China, and—at the end of the was—in Japan.
Victor Andersen was born on 4 June 1917 in Liverpool (St Philip) in Lancashire, England, son of Hans Ejnar Viktor Andersen and Sarah Andersen (née Williams).[1]Andersen's father was a dairy chemist and bacteriologist,[2]who emigrated from Denmark in the 1910s. The father married Sarah Williams in West Derby, Lancashire, in 1916.[3]
Andersen was educated at Liverpool Collegiate School in 1928-34 and then worked as a shipping clerk.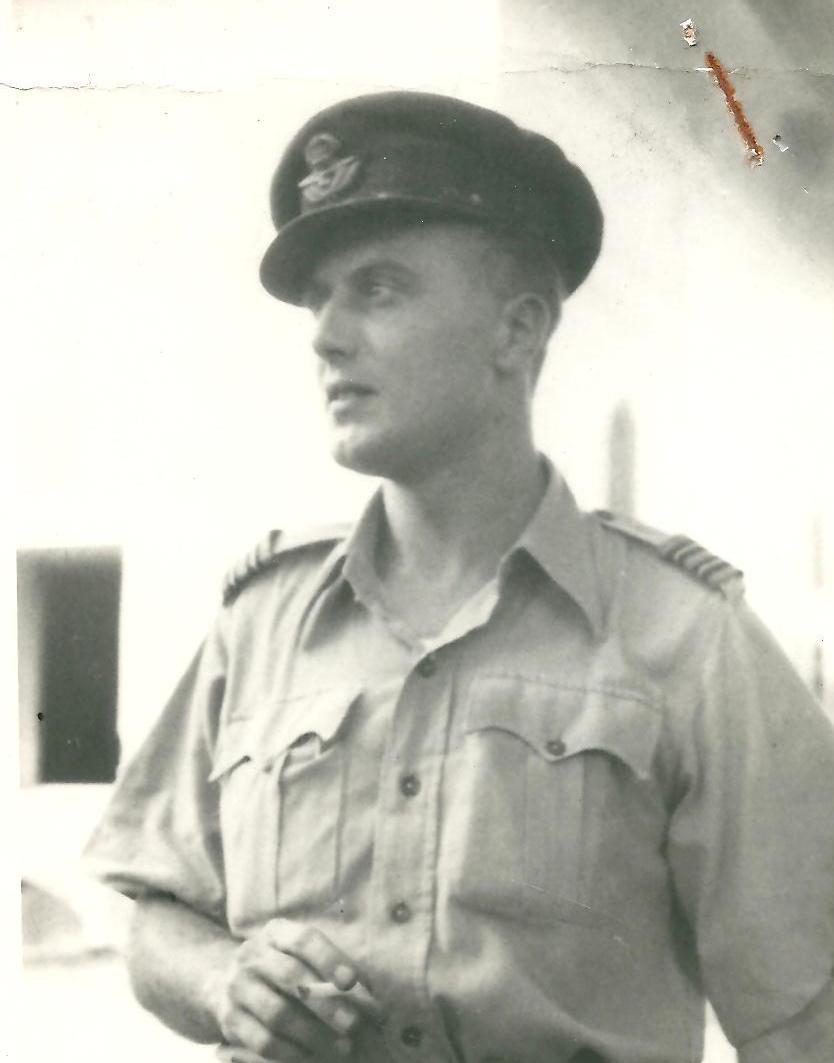 Andersen enlisted in the Royal Air Force on 14 September 1936 as he realised that war was inevitable. His younger brother, Stanley, joined the air force as well before the war. Both brothers were able to join the air force as they were born in the United Kingdom and thus British subjects.
Both brothers were posted to Singapore in 1936. Andersen evacuated with the last ship out before the fall of Singapore on 15 February 1942. He returned to London and, in 1942-43, he attended the School of Oriental Languages and learned Japanese. He returned to the Far East as an Intelligence Officer in Burma, India, China, and—at the end of the was—in Japan.[4]
Andersen's brother, Stanley, was killed in action on 3 January 1942.[5]
Andersen worked for the British Intelligence Service and British Services Security Organisation in Germany after the War responsible for setting up the German version of MI5, the BfV. Andersen was awarded the MBE on 2 January 1956 for his service to the British Intelligence Services.[6]
Endnotes
[1] Ancestry: England & Wales, Civil Registration Birth Index, 1916-2007; Liverpool, England, Church of England Baptisms, 1813-1919.
[2] Ancestry: 1939 England and Wales Register.
[3] Ancestry: England & Wales, Civil Registration Marriage Index, 1916-2005.
[4] Correspondence with the Andersen family.
[5] Commonwealth War Graves Commission, www.cwgc.org (accessed on 10 October 2020).
[6] London Gazette, 40669, 2 January 1956.